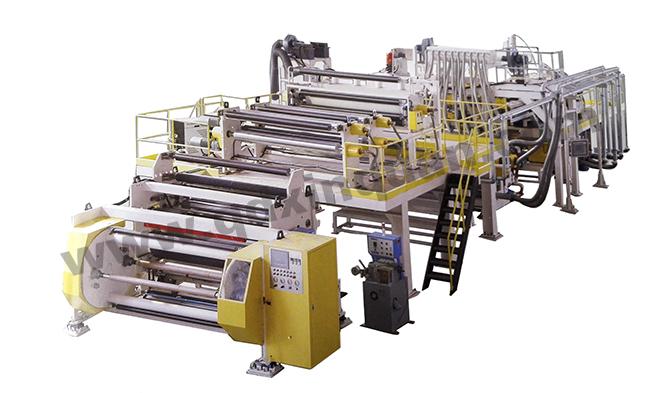 CPE Cast Film Production Line
Main features:
Cast CPE film has high transparency, thickness uniformity ≤±3%, longitudinal and transverse tensile strength basically reaches the index of blown film, and production efficiency is greatly improved, which is suitable for high-speed compatibilizer-free compounding and automatic packaging machine requirements.
All use melted index MI: 29/10minin raw materials, mainly linear polyethylene and high density polyethylene.
Finished product width:
1600-2100mm, 1700-2200mm,
2000-2500mm, 2200-2700mm.
Main technical parameters
■Maximum mechanical speed: 200m/min;
■Product thickness: 0.035~0.15mm;
■Thickness error: ≤±4%;
■Product width: 2100mm;
■ winding diameter: 800mm;
■ extrusion capacity: 680kg / h.